UNI LARGE BATH BAR
€3,588.00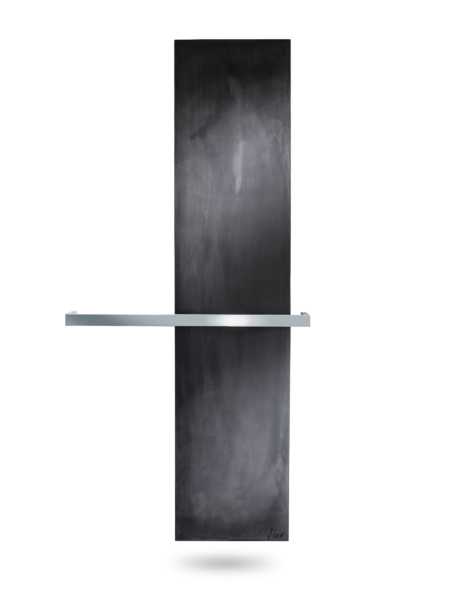 Modern and functional.
The large CINIER bath bar is designed specifically for contemporary bathrooms. Its large width, combined with the heating quality of CINIER radiators, is ideal for drying large towels or creating an offset of the towel next to the radiator. A high-end balance between ease of use and modern design.
Hand painted by the artist, each piece is unique, production time 5-6 weeks.
Made in France. Quality & expertise since 1975.
Radiator available in 1 Dimension:
Electric version: 1000 W or 1400 W in booster version,
 

Blowing option: +1000 W .
Hot water version: 892 W or 1256 W in booster version,
 

Blowing option: +1000 W .

OPTION 1 - Booster: A system of white lacquered steel fins embedded in the Olycale® stone at the back of the radiator, this option increases the heating power thanks to a larger heat exchange surface.

OPTION 2 - Blowing: Discreet and efficient, the CINIER blower allows a very rapid rise in temperature in the bathroom thanks to an additional 1000W supply.

Large chromed brass bar: 102/ 82/ 62 cm.

Optional: matt black or satin white for the 82 cm. IMPORTANT to be specified when ordering. Other dimensions of the radiator on request.

Other dimensions and colors Color chart of pigments are available on request (to the nearest cm), contact us by info@cinier.com or +33 4 67 18 19 53.