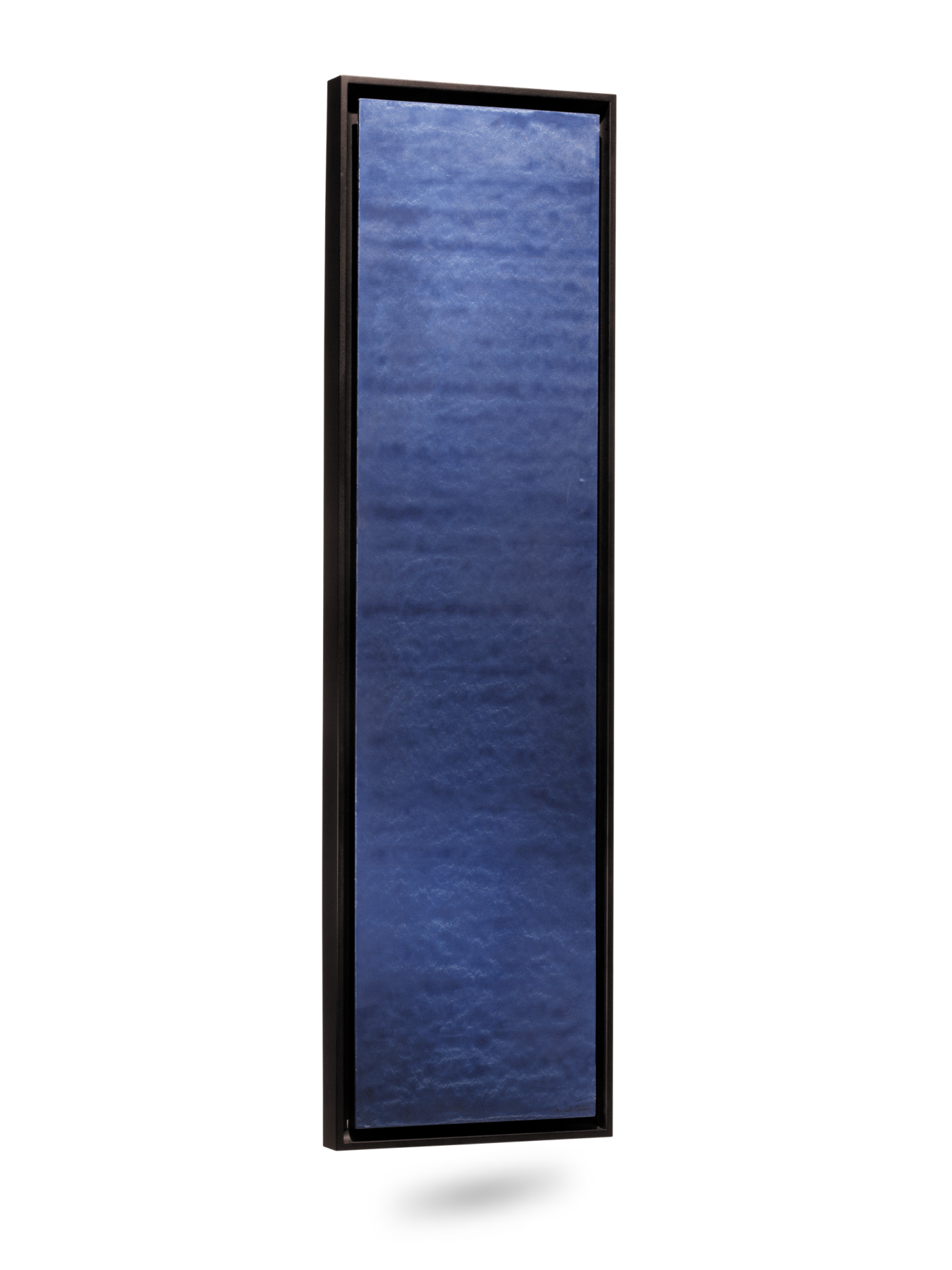 UNI PATINATED BLUE: Simple and pure, the Unis collection is available in blue, on an ocean background, a succession of patinated shades like waves between sky and sea.
UNI GRAY QUARTZ & UNI WHITE OLYCAL: Minimalist aesthetics, the UNIS models can also be patinated in color Quartz Gray, White Olycal and other pigments on request and to measure.
Available as an optional LED frame to highlight the sculpture.
Accessories included: 2 stainless steel connection hoses, 1 infrared remote control.
Option LED frame in warm white 3000K or neutral white 4000K.
Dimensions: 190 x 54 cm - very thin: total thickness 11.5 cm.
Manufacturing time 3-6 weeks.
Heating power only:
Hot water (75/65/20℃), V③ 3740 W + V② 2750 W + V①1700 W.
Reversible hot & cold power:
Hot water, low temperature(55/45/20℃), V③ 2170 W + V② 1450 W + V① 830 W.
Chilled water, cold (7/12/27℃), V③ 1600 W + V② 1200 W + V① 600 W.
Made in France.
Quality & expertise since 1975.
Personalize your GREENOR, please contact us by e-mail info@cinier.com or by phone +33 04 67 18 19 53