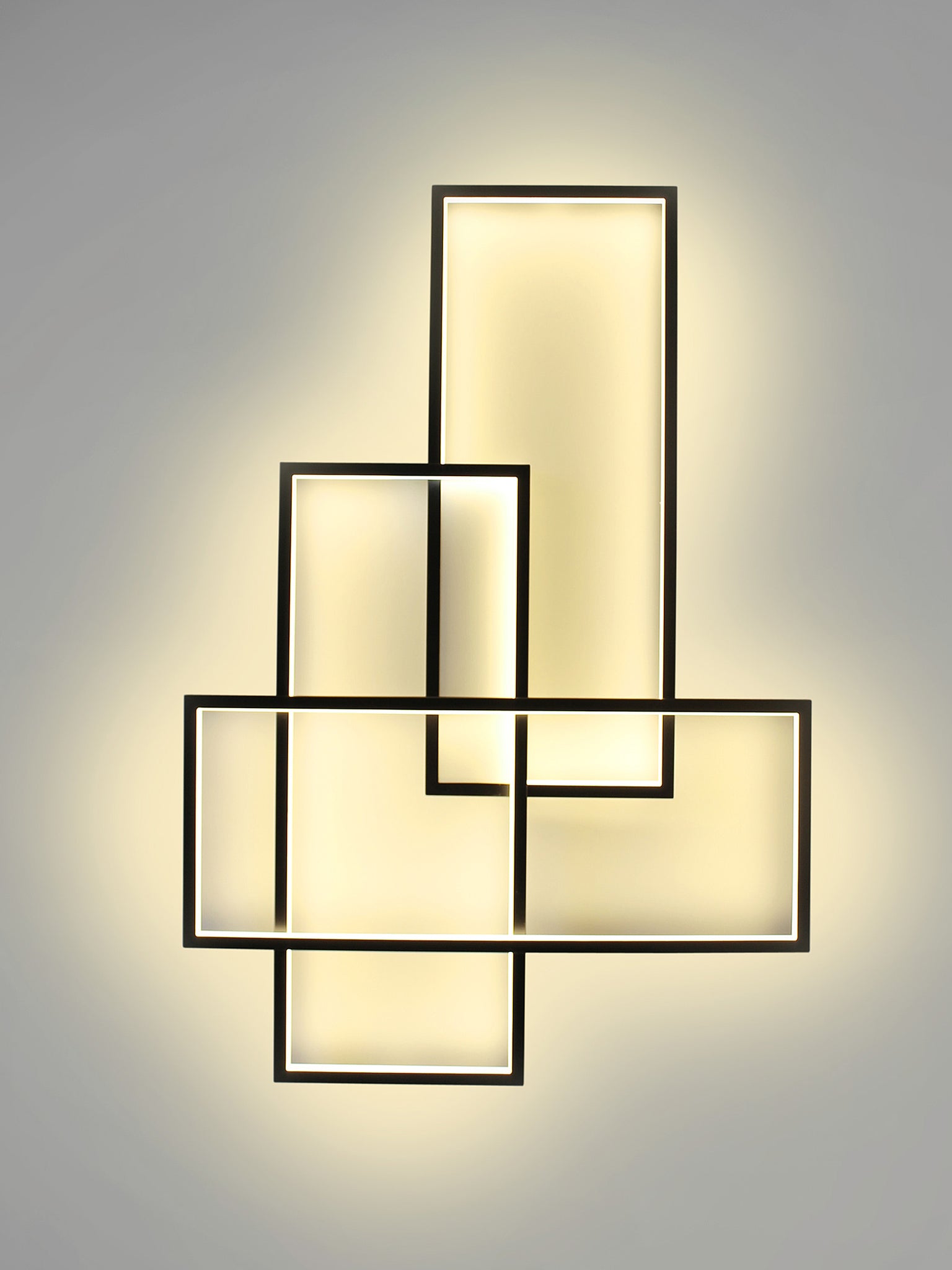 An extraordinary application.
A best-seller from Ateliers CINIER.
Original design by Johanne Cinier.
Made in France. Quality & expertise since 1975.
LED table-top luminaire with hand-patinated base in raw gray concrete look.
Weight: 12 kg.

Height: 152cm.

Width: 104cm.

Frame: Black or white color.

Power supply: 120V to 240V. UL transformer included.

Power consumption: 100W max. Clear LEDs (warm 3000K* or neutral 4000K).

White, subtle and minimalist (warm white 3000K or 4000K) Lighting power: 7500 Lumens.

White + color RGB LED, versatile with colors. Lighting power: 3000 Lumens.

Option: Achievable in RGB version (change of color of the LEDs).
There are several ways to produce the light as well as the desired atmosphere:
The TRIO can be set to automatically change the intensity of the light frame simply by using the infrared remote control.
The remote control turns the wall light on and off and increases or decreases the light intensity in the clear or color version. In the color version, the change goes through the RGB color cycle and the variation of intensity, (see image of the remote control on the following page). For the same output, the TRIO product saves 75% energy compared to a standard luminaire.
Contact us by info@cinier.com or +33 4 67 18 19 53.