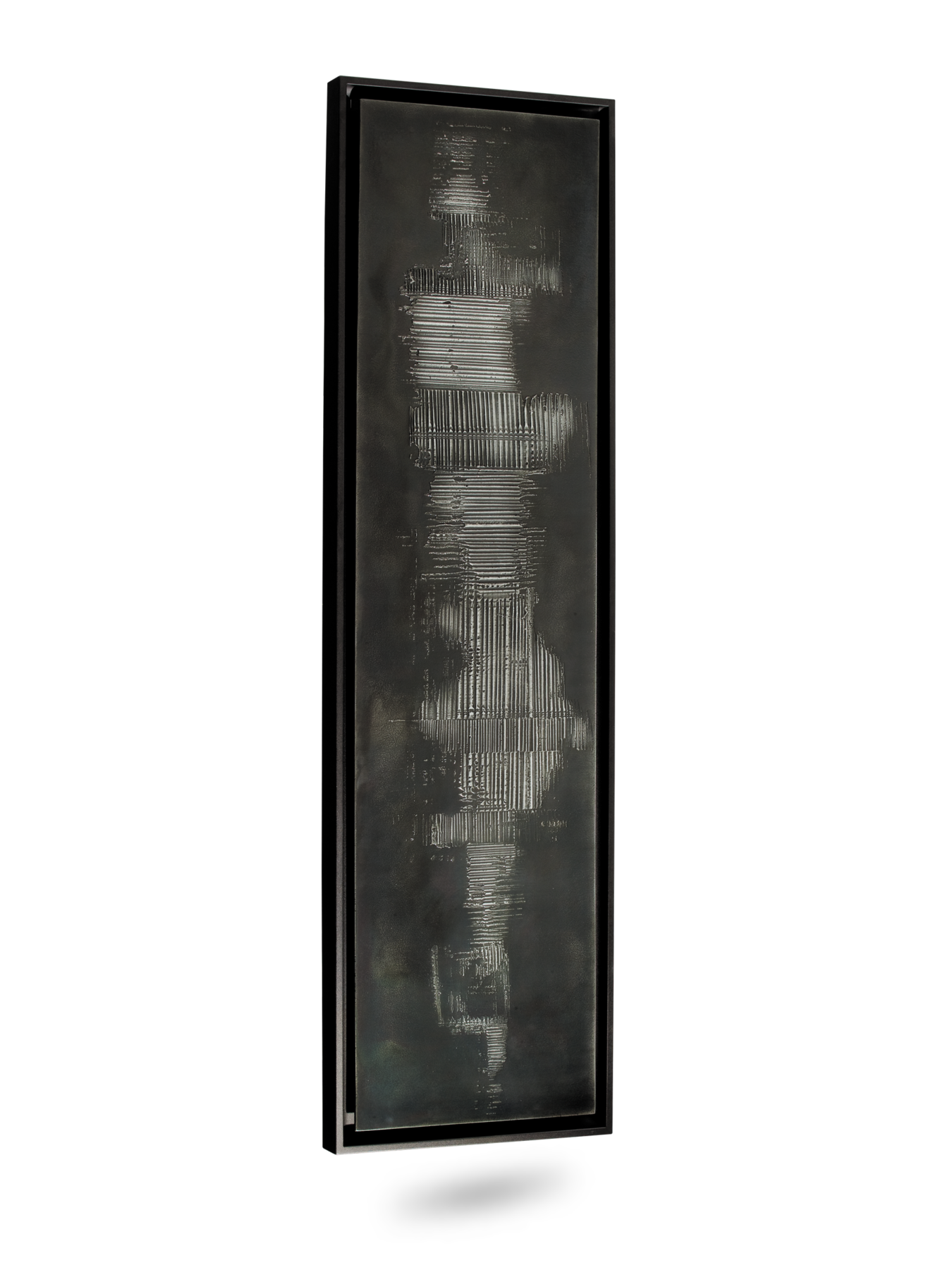 TITANIUM BRONZE and TITANIUM SILVER.
A fundamental energy emerges from this extraordinary creation.
The finish of Titanium Bronze refers to the most Promethean of metals whose resistance to fire is as legendary as its name, forged in Greek mythology in homage to the first giants, born of Heaven and Earth. An evanescent backdrop, a dark patina bears the stamp of this immemorial time, at the origins of the world. The dynamic streaks that cut it draw reliefs that gently punctuate its tinned surface.
Giving glimpses of silver or bronze depending on the version, these repeated furrows symbolize the fusion of matter which, once incandescent, has been transformed into a raw incarnation of heat.
To halo the sculpture with light, an optional LED frame is available on request.
Accessories included: 2 stainless steel connection hoses, 1 infrared remote control.
Option LED frame in warm white 3000K or neutral white 4000K.
Dimensions: 190 x 54 cm - very thin: total thickness 11.5 cm.
Manufacturing time 3-6 weeks.
Heating power only:
Hot water (75/65/20℃), V③ 3740 W + V② 2750 W + V①1700 W.
Reversible hot & cold power:
Hot water, low temperature(55/45/20℃), V③ 2170 W + V② 1450 W + V① 830 W.
Chilled water, cold (7/12/27℃), V③ 1600 W + V② 1200 W + V① 600 W.
Made in France.
Quality & expertise since 1975.
Personalize your GREENOR, please contact us by e-mail info@cinier.com or by phone +33 04 67 18 19 53