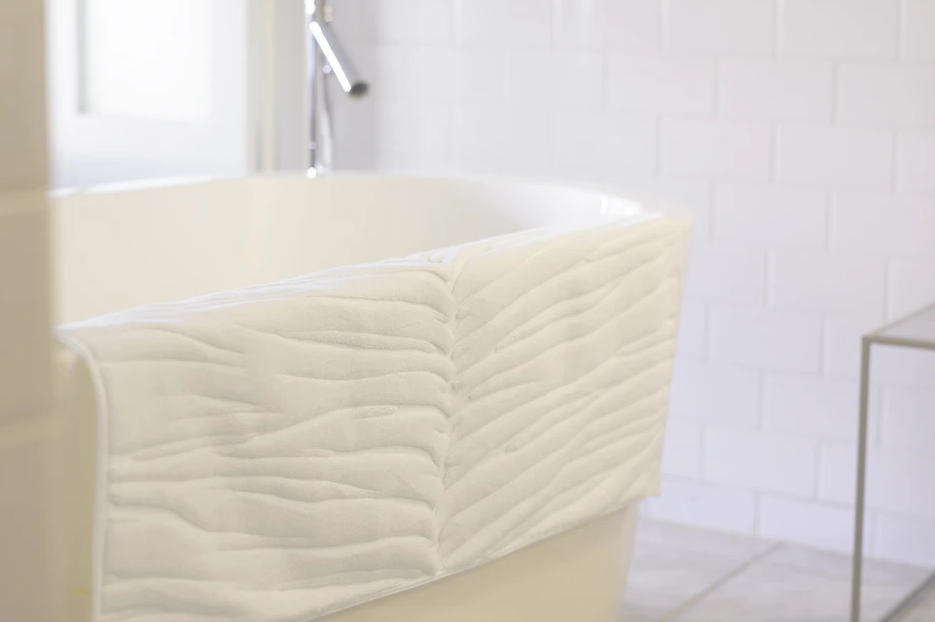 A luxury bath mat for lovers of comfort.
In SUPIMA cotton, the STIMUL swim mat with a tiger design stimulates your feet and your senses.
A stimulating feeling of comfort every time you put your feet down, due to the thickness of the cotton as well as its specific twist which gives it a unique quality of robustness.

Cotton 100% 830 gsm
Size S - 60 x 40cm
Size L - 60 x 90cm
Handcrafted in Japan.