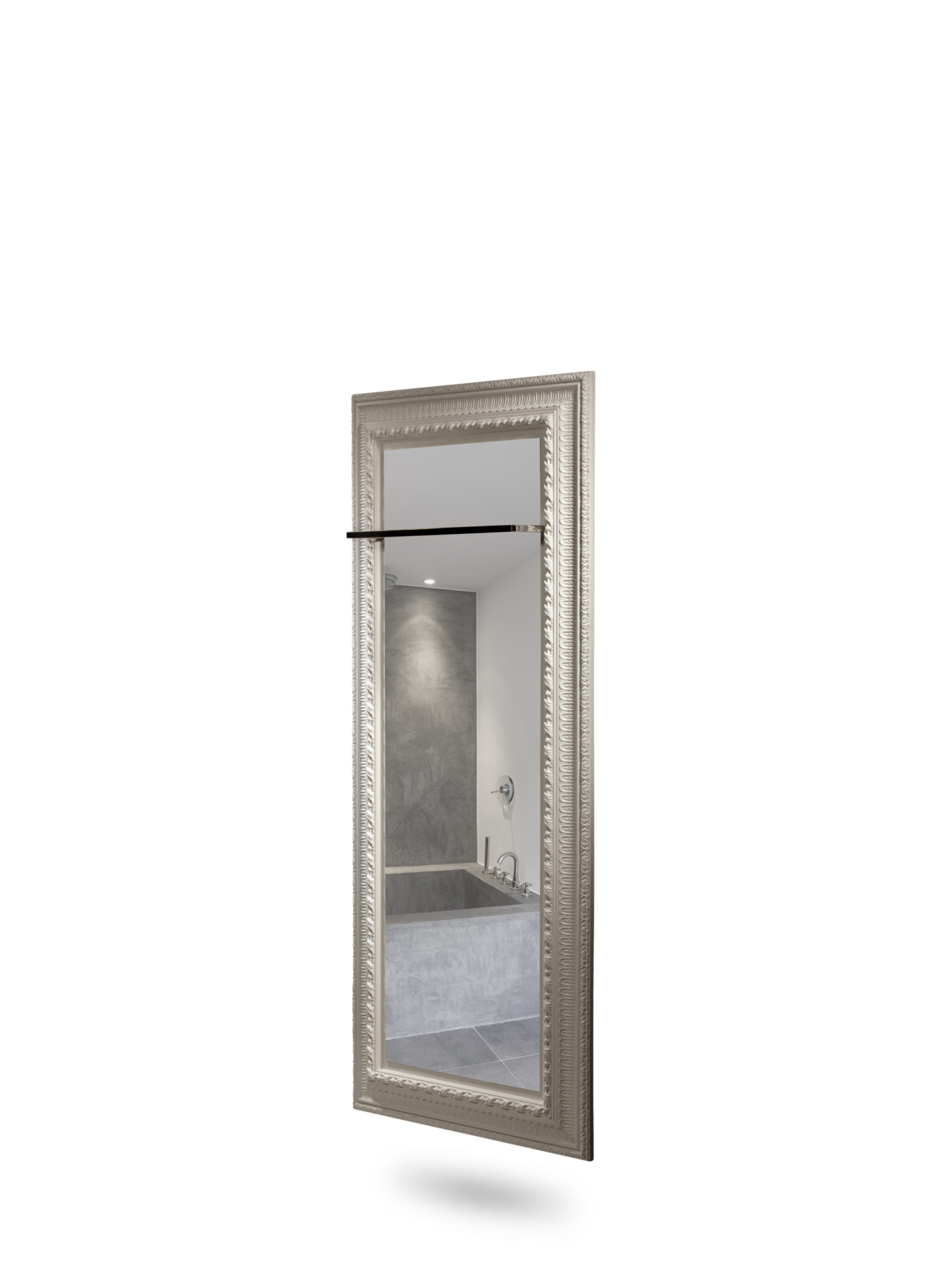 Classic French style.
Exclusive and small in size, Royal Bain brings a unique artistic and mineral touch combined with warmth and exceptional comfort. The "classic French style" towel dryer par excellence. The volutes (ornamentation), a mixture of Haussmann and Art Deco style, can be patinated in white, gold or silver.
Hand painted by the artist, each piece is unique, production time 5-6 weeks.
Made in France. Quality & expertise since 1975.
Silver or bronze mirror. One or two CINIER bars in chromed brass embedded in the Olycale® stone. IMPORTANT to be specified when ordering.
Radiator available in 1 Dimension:
Electric version: 700 W, Option blower + 1000W possible
Hot water version: 696 W, Option blower + 1000W possible
OPTION 2 - Blowing: Discreet and efficient, the CINIER blower allows a very rapid rise in temperature in the bathroom thanks to an additional 1000W supply.
Other dimensions and colors Color chart of pigments are available on request (to the nearest cm), contact us by info@cinier.com or +33 4 67 18 19 53.
* For custom services, please email us, such as changing the style, quantity and placement of coat hooks or bars, to determine the design and final price.