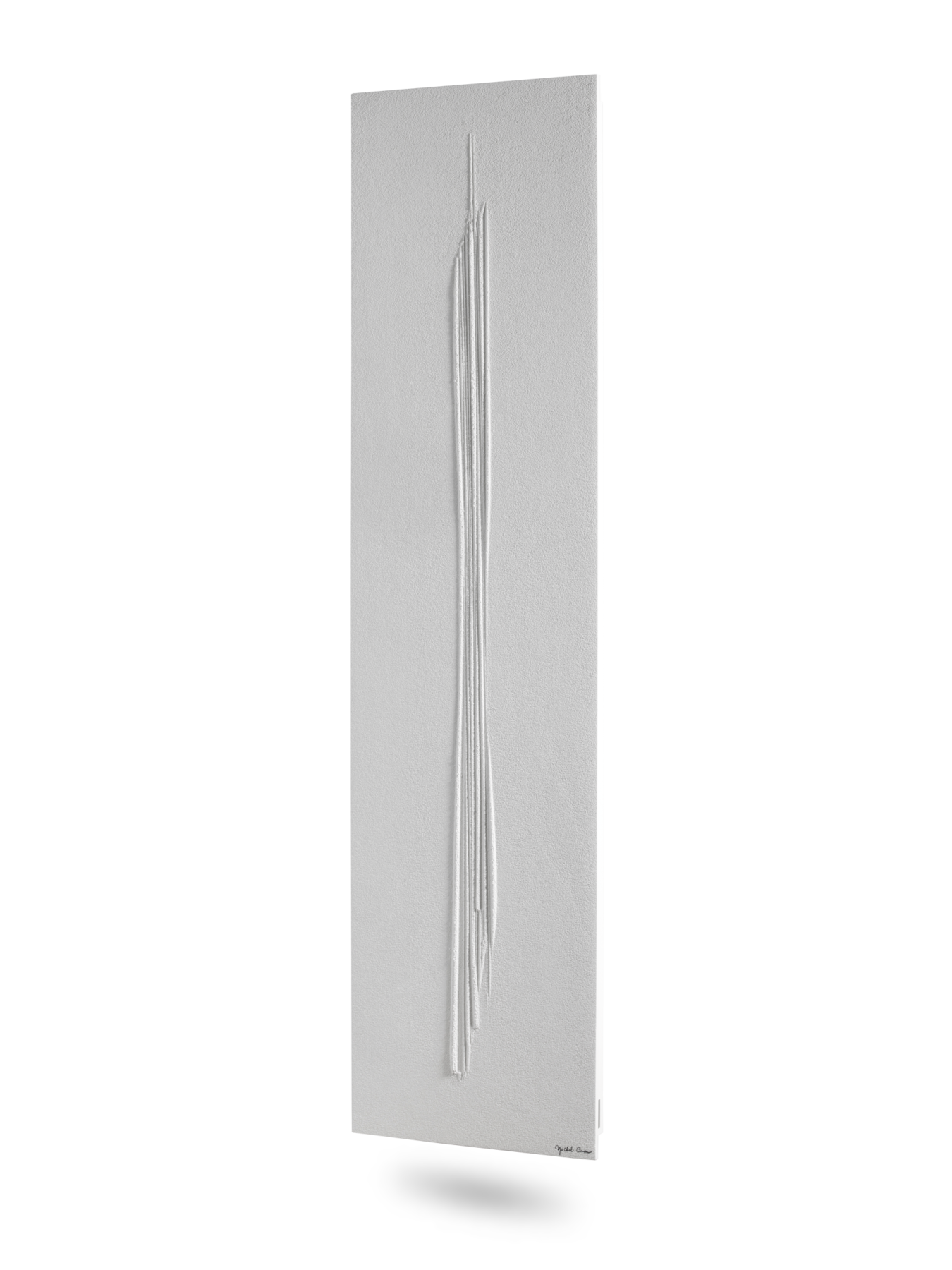 Pure simplicity.
Latest generation of contemporary radiators, ROC is an electric or hot water radiator with a very high level of radiant comfort.
Hand painted by the artist, each piece is unique, production time 5-6 weeks.
Made in France. Quality & expertise since 1975.
Radiator available in 2 sizes:
Electric version: 750 W.
Hot water version: 669 W.
Mixed version (electric/hot water): 700 W/ 669 W.
Other dimensions and colors Color chart of pigments are available on request (to the nearest cm), contact us by info@cinier.com or +33 4 67 18 19 53.
* For custom services, please email us, such as changing the style, quantity and placement of coat hooks or bars, to determine the design and final price.