Bathrobe DS - SkinCare
€383.00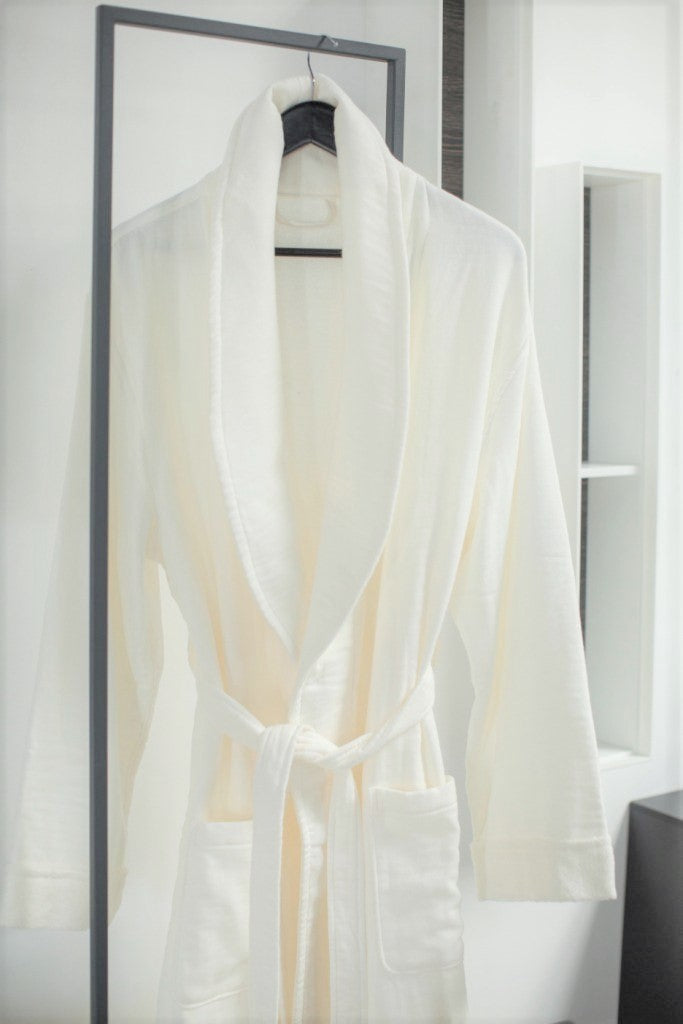 Luxury bathrobe for aesthetes who love the best in comfort.
Thin and ultra-light. Made of 100% SUPIMA cotton, the DS SkinCare bathrobe is uniquely absorbent and takes care of your skin.
Its surprising lightness and its very soft touch make it a bathrobe that you will love to wear after showering or bathing.
Cotton 100% 270gsm
Size Women - 115 x 102 cm
Size Men - 125 x 118 cm
Handcrafted in Japan with natural ingredients.