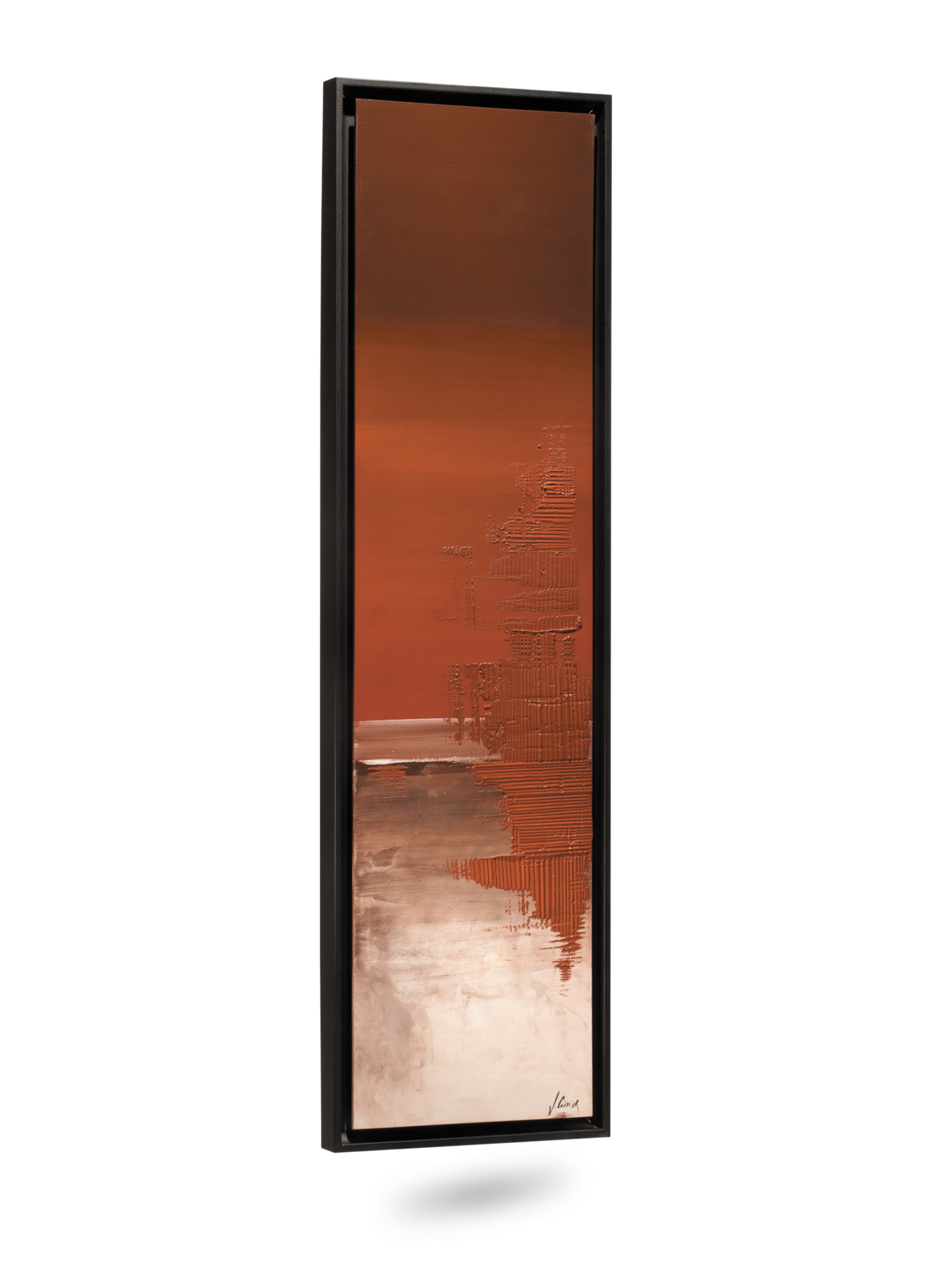 From New York to Shanghai, the universe of the "docks" constitutes places that are both industrial and maritime, where exchanges mingle with intense rusty colors patinated by travel. Our Designer Johanne Cinier was inspired to offer three unique models.
Alternating bright or deep reds, white patina with gray reflections, Dock Granit subtly restores the marriage of an industrial and mineral universe.
Available as an optional LED frame to highlight the sculpture.
Accessories included: 2 stainless steel connection hoses, 1 infrared remote control.
Option LED frame in warm white 3000K or neutral white 4000K.
Dimensions: 190 x 54 cm - very thin: total thickness 11.5 cm.
Made in France